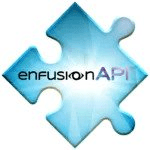 Application Programming Interface Service Providers
Our API (Application Programming Interface) service exists so that we can deliver the systems and platforms you require to make your business running a streamlined and integrated way to provide you with precise solutions that deliver measurable results without the hassles of nonsystems communications.
We begin with your core requirements to bring disparate software into a cohesive, fluid solution; it will run in REAL time to consistently deliver the results you seek. API is about building a bridge to any other software platform, as long as there is appropriate compatibility.
(API connects software platforms together when they are not native to one another.)
Our API services include:
Advanced API (integrations)

Custom Solutions

Maintenance and Upgrades

Documentation on the Process

Strategic Consultations to Ensure Success in Approach and Integration
For so many Entrepreneurs, constraints and confusion come from utilizing software platforms that don't connect with each other or do not do so very
well together. This represents an aspect of what we call the Piecemeal Approach, and it serves only to slow you down, muddy your waters, make
you work a little harder, be less efficient, and not uncover hidden opportunities lying beneath the surface of your online business.

So, let us support you in streamlining your business processes with our enfusionAPI™ Service. If it's possible to connect one software platform to another, we'll get it done. If you're interested in more information or to get a quote, contact us at: