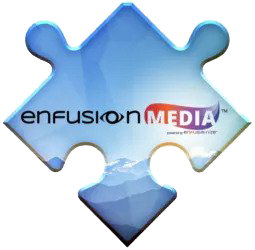 When you require separate photography, video, or music production to enhance or express your project, produce your LIVE event, our production division, enfusionMEDIA™ is ready to co-create with you.
We offer artistic as well as technological support and assistance with video production, digital presentations, light animation projects, and blending visual and sound elements for any original production.
For Sales Pages, Landing Pages, website pages, or an intro for your funnel. We support video production with scripting, editing, and if you are in our neighborhood, filming as well.
LIVE eventsenfusionize™ can support your live event (if you are in our area) with sound systems, speakers, lighting, background recordings.
Podcasting Scripting for your tribe or assisting you to record a podcast or series of talks can be accomplished easily. We can also strip the audio track from one of your presentations and create a podcast from that content or other ancillary multimedia requirements you may have.
Webinar Filming and Creation – As mentioned above, we can script, present, and record your webinar, whether you prefer to host it in your own home or office.
Video Intros – These intros typically involve a nifty animation of your logo that is put to music. enfusionMEDIA™ can put this all together for you. All you have to do is approve.
Video Scripting – We'll walk and talk you through what you must say, prepare your script/outline/bullet points—whatever you require—to ensure that your commentary is powerful, impactful, and engaging.
Digital Animations – We excel at making video intros utilizing your logo—animated—and blending it with just the right music to suit your Brand.
To learn more or to get a quote, contact us for more details