PORTFOLIO
We stay on top of the technology curve as we develop strategies, products and solutions for our valued clients.

The Challenge
At the time the client contacted us, she had a business as an online business manager who required a web presence.

The Solution
She needed some very basic branding and a website as a way to promote her business and get clients.
The Result
We created a very basic logo and a website that fit within her budget and gave her an opportunity to market her services as an OBM with a professional presence.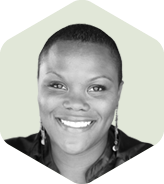 YOGANIQUE™ Our supportive lifestyle brand bringing you the habits of body and mind that can restore, reenergize, and preserve your vital life force (mana) so you can be your best in business. ~ Team enfusionize™
Revolutionize your business
with enfusionize™

See first hand how our team directly supports you to streamline,automate and scale you unique
offering and position in the ever-changing online business landscape