Got questions? We've Got the Answers to the Most Common Queries of Entrepreneurs. What Questions Do You Have For Us?
Frequently Asked Questions
Why Social Media Marketing?
Importance of Email Marketing
Developing Your Content Marketing Strategy
Everything Digital Marketing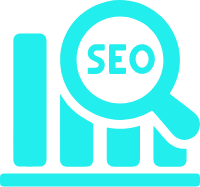 Is SEO Still Relevant? (Search Engine Optimization)
Do Paid Ads (PPC) Really Work? (Pay Per Click)
Why Social Media Marketing?
Social Media Marketing aims to attract customers' attention through social media platforms. There are a lot of strategies to optimize this marketing channel. Read on below to know about them. Let's get social!
How can social media marketing help my business?
There are almost three billion people on social media every month. Imagine that! You will be missing out on this audience if you do not include them in your marketing efforts. It's an excellent opportunity to build trust, credibility, and authority and showcase your brand. Social media marketing is critical in today's online environment, and not utilizing it can harm your business. Plus, it is the perfect way to be personable while still being professional and increasing the number of times people see you increase drastically compared to other forms of marketing, generally speaking.
What are the benefits of social media marketing for my company?
There are several benefits of social media marketing that you should utilize to your advantage. Some of them are enhanced brand credibility and visibility, increased sales, connecting with your audience, cost-effective marketing, and acquiring decisive marketing insights. You can also measure the success of your marketing campaigns through Google Analytics and other KPI-driven platforms. This is one form of digital marketing that you should not miss out on and as a catch-all for those you want to be seen by, currently marketing to and even those completely fallen out of the communication loop with you, like in email marketing, etc.
How should companies measure their social media marketing success?
There are three key performance indicators for measuring the success of a social media marketing campaign. The first is the "volume" that measures how many people talk about your brand on social media. Second, the number of visitors to your profile indicates your success. Finally, check your conversion rates in terms of actual engagement; that is, how many visitors are becoming your customers and referring others along the way.
How much does social media marketing cost? What's the ROI?
Even though social media marketing is not free, per-say (although some posting and organic referrals are), it is the most cost-effective digital marketing campaign overall that you can create. Whether you outsource your campaigns or plan one in-house, there will be costs involved financially and otherwise. It might even be the amount of time invested in strategizing a campaign on a specific platform. Your aim should be to get the maximum returns on your investment (ROI). Think about how your social media investment has created value like increasing customer loyalty, enhancing brand awareness and visibility, getting new leads, and other goals. Generally, the ROI has to be positive and by using a rule of thumb of about 5:1 on return for the investment to be seen as an overall success.
Which social media platform should my business have a presence on?
It entirely depends on your type of business and the goal of your social media marketing campaign. If you want to carry out a complete visual-based campaign, it's Instagram for you. Twitter works well if your focus is on real-time events. When you have a diversified business that caters to an audience drawn from all walks of life and across geographical borders, establish a presence on several platforms like Facebook, YouTube, and others. To be sure, check where your potential/customers hang out and follow that line. It's best to focus on a single platform, nail it, and move on to others not to spread yourself and your efforts too thin.
Does my company really need a blog for social media marketing?
Definitely, YES! Think of a blog as a direct link between your website and the social media platforms. You will not get space for an in-depth analysis of your product and services on social media, but a blog linked to your social posts will help you do it. For example, post keyword-rich blogs to climb up the rankings of search engine pages and increase brand awareness and visibility on social media. Create fresh blog posts frequently to keep your followers engaged and interested and drive more traffic to your website and social media pages. A well-researched blog also establishes your credibility and authority as an industry expert.
Is social media marketing better for B2C or B2B businesses?
Social media marketing is essential for both B2C and B2B businesses. The purpose of creating brand awareness is critical regardless of the platform. Only the tone and tenor of the campaign will be different. While B2B posts aim to establish you as an authority of your industry amongst peers, B2C posts are more fun and light-hearted.
How should we be utilizing Facebook for marketing?
Facebook is a leader in the social media ecosystem, and there are several ways that you can make the best of it in your marketing efforts. You can use plain text to put your brand forward or go for videos and images that border from the serious to the hilarious. Try a link post where you share a URL with your followers. Paste a link into the editor, and the website will be automatically previewed. Sheer magic and straightforward tech advantages at your fingertips! Whether paid ads or organic posting, the opportunity to drill down to your most ideal audiences is optimized on Facebook. You can also create highly curated groups for optimal reach and ensure you create and foster a community connected to you every time you post.
How should we be using Twitter for marketing?
Twitter audiences look for brands that are consistent and true to their voice. While an engaging brand voice is important, you should also sound authentic. The 313 million users on Twitter are very astute in this regard. For Twitter marketing, use hashtags as they almost double the engagement with the audience.
How should we be using LinkedIn for marketing?
LinkedIn should be one of your prime targets in social media marketing. You can connect with over 660 million professionals across the globe if this is where your audience hangs out. Define your audience and goals and what you want to accomplish first. For example, if you are selling a productivity tool for social media, target LinkedIn members with job titles like Social Media Manager or Social Media Lead to increase brand awareness. Use LinkedIn Groups to interact with members, participate in discussions, and answer questions that establish your industry knowledge and authority.
Is YouTube important for marketing?
Yes, it is! YouTube is the second largest search engine on the Internet. It has gained immensely from the shift in social media marketing from textual content to those dotted with videos. YouTube marketing can therefore help in SEO and overall brand presence. It allows social media marketers to present exclusive content in a video format that is easy for the audience to consume and share. The reach of YouTube is overwhelming, too, with 4 billion views per day, a platform not to be missed in any marketing strategy. Also, once you have a strong video with great content and contextual value, it gets better over time, like a fine wine. It can live on for years, organically producing leads and growing your audience.
Is outreach an essential part of social media marketing?
Yes, outreach should be an important part of your social media marketing efforts. It is a strategy that pitches your business content to people who matter, the influencers, who have an established and strong relationship with your target audience. A critical component of outreach is finding individuals and organizations that share interests, issues, and needs similar to yours. Once they are located, you can reach out to them with requests to promote your content. By partnering with someone who has hundreds of thousands of followers and is willing to promote your content, you will see a massive rise in website traffic and awareness of your business.
How can I take control of my brand online through social media marketing.
With the open platforms of social media, taking control of your brand is not easy. Almost one in five of the 5,000 social media accounts of the top 10 global brands are fraudulent. While specialized digital marketing agencies offer reputation management strategies, you cannot do much if your brand is pulled down online through harmful and malicious comments. Instead of avoiding these posts, engage with the pranksters, highlight your side of the story, and steer the comments in your favorable direction.
Should each department in my company have its social media initiatives?
Your company has a brand, and highlighting it is the goal of a social media marketing campaign. Several departments may have contributed to the making of the brand, but those need not be focused on. Having many initiatives on social media platforms from diverse sources for the same brand will only confuse your audience, even if they are well-coordinated by a single social media manager. Hence, it is preferable to have one campaign that includes everybody or is differentiated enough to avoid confusion about your audiences/products.
What type of social media content converts best?
The content that converts best on social media evokes strong positive emotions in people, such as awe, amusement, or a smile, as these are most likely to be shared. Further, visuals and images increase the audience's understanding of the messaging much more than the written text and convert better. Also, user-generated content is highly effective in garnering impressions, conversions, and engagement on social media, especially on Instagram. Story contests, review contests, and caption contests are great examples of high converting UGCs.
How much time should social media marketing take each week?
A lot depends on the scale of your business and how much time you want to allot to optimize your planned social media strategy. If you are doing it yourself, it might be an hour only, considering that you have other aspects of the business to focus on. Or you can hire an expert who will manage all your social media accounts over 40 hours a week. However, considering the importance of social media marketing today, it is a full-time job. You should monitor the accounts throughout the day to promptly attend to audience queries and interactions and regularly post fresh content.
How long does it take before seeing social media marketing results?
There are various sides to social media marketing, and the "results" can mean different things for different types of businesses. Expect to see results immediately if you keep track of follower counts, traffic referrals, and calls to your exclusive social media phone number (if applicable). These are tangibles that can be measured quickly. Lead generation results from social media will take time (like SEO) as your website has to be optimized first before you can share links to your landing pages or blog posts for CTAs. Further, if your strategy is to create content that people will share, you should start seeing results within a month or so.
What are some common social media marketing mistakes that businesses make?
Many businesses do not give social media marketing the attention and importance it deserves. One of the most common mistakes is not having a highly optimized strategy to fetch results. Another is not defining the target audience precisely. Therefore, you will not know which people are genuinely interested in your brand. The biggest mistake is not creating content that people want to share and engage with. Think long and hard if your updates get no response because you are not on the right social media marketing track.
What are some general tips for social media success?
Several strategies ensure social media marketing success regardless of your active platform. The first, of course, is to create an effective marketing strategy. This should be your launching pad. Apart from this, be consistent in posting messages and content. A platform like Twitter requires that you visit multiple times a day, whereas Facebook and Linkedin may be once or twice daily. Do not forget to measure and analyze results to know if you are getting your money's worth.
Importance of Email Marketing
Email marketing can seem like a deceptively simple task at first glance, but once you get into the trenches, it becomes clear that it's anything but. Luckily, we're here to help point you in the right direction.
Is email marketing still effective? Some marketers say it's dead. Why?
Even today, email marketing is still a very effective digital marketing tool to reach your potential/customers directly. The first and the most obvious is that everyone utilizes email with almost 4 billion users (and growing) worldwide. Most people check their emails many times a day, and hence you can reach out to them multiple times with the right strategy and follow-up. By its very nature, it is direct interaction (you have their attention) and not based on hope marketing as in social media pages, ads, etc., where your messages might be seen. Further, email marketing is super-affordable, and the cost per message may be counted in pennies. When you want to make every dollar count in marketing, email is the way to go even now. Those saying "it's dead" typically do not have a solid approach or are trying to sell you on the "next thing" they are working on.
Isn't social media marketing taking the place of email marketing?
No, the two are as opposite as they can get. On average, email reaches three times more people than Facebook and Twitter combined. Even though social media is immensely popular, cutting across age and gender, email marketing holds its place so far as engagement is concerned. On Facebook or any other platform, your messages will be seen by only a limited number of followers in a sea of other distractions. But once you have an extensive email subscribers list, you can be sure that everyone will receive the same message and, if nurtured properly, will literally be printing press for years to come. The bottom line, the ROI of email marketing is high, and this marketing strategy is not likely to be replaced by social media any time soon, if ever.
Can I buy a list when I'm just starting with email marketing?
Admittedly, it is the easy way out and tempting, but you should resist it, really at all cost, if you want to optimize your email marketing strategy and not be considered a spammer. When you grow your list organically, all those on it have in some way or another expressed an interest in your brand (given market-based permissions by opting in), and this is a good starting point to frame your digital strategy. Additionally, the names on a purchased list are not quality leads and are unlikely to convert to customers in the future, and can severely damage your reputation/scores online. You have to go out of your way to make them interested in your product, an exercise that is a waste of time and money. To top it all, many email service providers do not allow the use of purchased lists, and you run the risk of being blacklisted quickly if you go this route.
How should I grow my audience?
There are several ways to grow your audience and subscriber list pretty fast. One of them is to collect emails at checkout if you have an e-commerce site. But do not overdo it as about 30% of cart abandonment is because of this factor. Include sign-up forms from your content management system that simplify collecting email addresses on your website, landing pages and other entry/exit points you have established with a clear CTA to optin, ascending them to the next stage of your relationship pathway. Another option is to use social media pages to encourage signups. Put an offer that is hard to resist but available only after signing up. Most of your followers will surely opt-in, which is crucial to market multiple channels to the same audiences.
What makes a good incentive?
You can create a variety of incentives for making people sign up to your email list. An irresistible offer for first-time subscribers like 10+% off may be an excellent place to start. Online webinars to email registrants or a video course/ebooks/podcasts and more can be tempting too. However, online contests, giveaways, or sweepstakes are on top of the list that appears too good to miss out on and are worth being a part of your list if an eCommerce angle is for you. Anything goes so long as it is attractive enough to encourage people to share their email addresses and engage your content.
Do I need to send an email newsletter?
Yes, definitely! Newsletters feature content of interest like blog posts, current affairs, new launches, and product information. When you are sending a weekly or bi-weekly newsletter with well-curated content, you show your industry authority and credibility. And one email to showcase a multitude of things you offer, giving a long view into your business, whereas one-off emails are very specific. By consistently sending newsletters, you keep your brand and business on top of mind with reminders and ideas of how you can help.
How often should I send marketing emails?
This is typically a personal discretion, what your market will bare, plus how you set the stage with your communications strategy upon someone coming onboard to your list. A lot of the annoyance from too many emails stems from being too pushy, irrelevant, and out of context, to not giving REAL value in your emails that guide them on a path toward what they want and how you can directly help them achieve their goal. Here are some simple and general rules of thumb to consider. For small businesses that have already initiated email campaigns (from optins, etc.), emailing your list at least once weekly for a start is the norm. You can then slowly increase the frequency without annoying your prospects. A good strategy would be to send emails twice weekly and then increase it to a frequency of relevancy based on your campaigns, their active interest, and what makes sense based on your objectives. However, suppose you have some ever-changing offers, regular promotions, or great content. In that case, you can send emails more often without seeming overbearing as it is specific to them (given that you have prepared segmentation in place). Monitor the campaigns regularly as the line between providing information and being annoying is a thin one and, once crossed, can be a challenge to regain their interest or trust if you have pushed it too far.
What is the best day and time to send my marketing emails?
There is no consensus on the best day and time to send marketing emails. However, marketing statistics show that Tuesday and Thursday are the best days to send emails. As to the hour of the day, 8 am great for people who start the day by reading emails (in their respective timezones). People stay active online during lunch breaks, around 4 pm when a little relaxation from work is due, and around 6 pm either during or after an evening commute. It is advisable to experiment until you get the best engagement results.
How can I make sure my emails don't end up in the spam folder?
When strategizing an email campaign, it is crucial to ensure that your emails do not land in the spam folder. The best way is to ask your subscribers to whitelist your email address, that is, add it to their contact list. Include the whitelisting instructions in the welcome email that you send. To stop your emails from getting flagged as spam, always take permission before sending them. From an ethical point of view, be familiar with the CAN-SPAM Act that outlines the practices to follow when sending commercial emails. You can do many other unknown things to most to ensure that your deliverability score is top-notch and that you garner ISP respect by following necessary email list cleaning & ongoing hygiene protocols.
Should I use HTML or plain text-based emails?
It all depends on the type of audience you have. If you compare the two – HTML and text-based emails – the latter appears plain and unattractive. Your prospects likely get hundreds of business emails, and what better way to make yours stand out in the crowd than opt for HTML with its gorgeous images and colorful fonts (in newsletters and such). However, simple text emails look good regardless of the program and are less likely to get blocked. The real here is that direct response email marketing is content messaging, and your value proposition will make the case. You want to ensure the message is right in front of your targeted audience. Your general marketing emails should always be text and HTML reserved for newsletters unless you have a specific image that is part of the CTA, a video, etc.
How long should my emails be?
This can be very subjective. Some say short, and some say long. It all depends on how you cultivate your email communication styles and nurture the relationship. As such, the lengthier emails get received more when you have the secret ingredient, engagement. As per studies, the ideal length of an email should be between 50 and 125 words as these have a response rate above 50%. Similar studies have shown that emails with about 200 words or 20 lines of text have the highest click-through rates. The average time a person spends reading an email is about 20 seconds, so you have that much time to catch the attention. Hence, ensure that the main information and your call to action are located near the top and can be found without scrolling down.
How do I write a great marketing email?
There are primarily four elements to crafting a great marketing email. First, use colors for CTAs that stand out from the main body of the text to catch the attention of your clients (like bold or blue hyperlinks, etc.). Second, ensure that the text is compelling and informative enough (value-rich) to encourage prospects to click on your CTA. Use down-to-earth language and avoid technical jargon (unless that is your market). Third, remember your client's time is precious, so don't beat around the bush. Write copy that is specific and quickly grabs their attention. Finally, link CTAs to website pages relevant to what is promised in the CTAs and not random pages, guiding them to take the next step on the journey with you and toward the results they desire from that click.
Should I segment my email lists?
Absolutely, segmentation is the foundation to proper marketing follow-up and knowing precisely who your audience is, what they want to receive, and for you to curate the perfect experience for them. Also, you should because it will help send more relevant content that your audience will continue to engage with, and it builds the inner narrative they are creating of who you are to them and how you specifically help them achieve what they want. This can be done optimally by splitting up the email list by audience characteristics, thereby improving the effectiveness of your email campaigns. Segmentation is also a great way to personalize messages. For example, if someone has engaged with a particular vertical on your site, move them to an email list that targets them with additional content related to that vertical.
Which email marketing metrics should I be looking at?
Several metrics determine the success or failure of an email campaign – click-through rate, conversion rate, bounce rate, list growth rate, email sharing and forwarding rate, open rate, and unsubscribe rate. Marketers generally focus on the click-through rate and the conversion rate. The first indicates the percentage of recipients who clicked on a link in the email, and the second is the percentage that clicked on a link and took action as desired by you. The rate at which your list is growing is very important too.
How can I get subscribers to open my emails?
Give some time and thought to write a compelling subject line. The number of characters allotted in subject lines is limited, so it is not easy to write ones focused on quality without quantity, so make to punchy, captivating, and leave an air of curiosity, so they feel compelled to open the email. It has to be a delicate balancing act between the two. With this in mind, write copy and headlines that will arouse the subscribers' interest enough to open the emails. However, being excessively vague and incredibly misleading in the subject line can turn readers off.
How do I write a good subject line?
A good subject line will pique readers' interest enough to make them open emails. While writing a subject line, get to the point in about six to eight words. Put the most crucial information at the beginning since you don't know how much of the subject line will be seen on a mobile device, and you wouldn't want the most compelling info to be cut off. Don't waste precious space with filler words like "hello" or "nice to meet you." Finally, be specific, and the subject line should communicate precisely what the email is about, thoroughly grabbing their attention.
How can I increase my click-through rate?
There are several ways to increase your click-through rates. First, optimize your headline and copy by putting one or two keywords in them. Next, include a direct and compelling CTA in a font and potentially another color that stands out from the rest of the text. Use visuals to increase CTR. Run A/B tests to know which type of images works best for your business. Finally, use hashtags across multiple platforms like Facebook, Twitter, and LinkedIn. Find trending hashtags related to your copy to increase your target audience's chance of seeing your content.
How do I write a great call to action?
The best call to action should be catchy and precise and make the reader do what you want while giving them what they want. Start strong and use authoritative language like "Learn More," "Watch", "Click," "Join Now," "Shop," and the like. No ambiguity here. Make it low risk and let your audience know that they are simply finding out more without any commitment. Use persuasive words that will encourage people to follow your direction. Put in the sense of urgency like "Buy now, Limited time offer". Finally, make the CTA pop off the page by using colors and highlights that make it stand out and catch the eyes of the audience.
What should my FROM line say?
The most crucial aspect of your From line in the email address is that the audience should instantly recognize where the email is from without confusion. You can either put your company name or your own name to send a personalized email. But in the second instance, be clear that you represent which company to avoid confusion among subscribers. A lot rides on knowing the source of the email as it will decide whether the email will be opened or not.
What does the CAN-SPAM law say?
The CAN-SPAM Act specifies commercial email rules, establishes commercial messages requirements, gives recipients the right to have you stop emailing them, and spells out tough penalties for violations. Non-compliance can be costly as each separate email violation of the Act is subject to penalties of up to $46,517. To avoid these consequences, don't use false or misleading header information, don't use deceptive subject lines, provide your location to recipients, and tell recipients how to opt-out from receiving emails from you in the future. When a request is received for unsubscribing from the list, honor it promptly.
Developing Your Content Marketing Strategy
The importance of content in an online marketing strategy has undergone a meteoric rise over the last few years, so it's only natural that businesses have questions about how to harness this marketing asset and tool. And as usual, we're here to help.
What exactly is content marketing?
Content marketing is a digital marketing strategy that creates and shares relevant articles, videos, podcasts, and other media to attract, engage, and retain an audience. This approach promotes brand awareness, establishes your expertise, and helps to keep your business at the top of the mind of prospective customers when they plan to buy what you sell. The importance of content marketing cannot be understated and can be understood because businesses with blogs get 67% more leads. Also, companies that use this strategy see a 30% higher growth rate, and 47% of buyers view 3 to 5 pieces of content before engaging with you for a sale of some type.
What qualifies as useful content in my strategy?
Content, simply put, is anything that you create that does not have a sales message. However, it can be layered in the psychology of persuasion inside the messaging and delivery of your content. The rule of thumb is that content should have valuable information, establish you as an industry authority, and increase brand awareness. The main pillars of an optimized content marketing strategy are infographics, blog posts, podcasts/webinars, e-books, whitepapers, videos, and social media posts. The list is endless – content created in any form that meets your marketing goals will do.
How should I get started with content marketing?
As in every aspect of digital marketing, the starting point with content marketing is to develop and document an effective strategy that meets your goals and gives your audience what they want. Begin with specific marketing objectives that will optimize your content marketing efforts. Based on your market research, define your target audience and then think of content topics and formats that will appeal to them, essentially creating a go-to formula for your business here. Work out an editorial calendar and publishing schedule of the content to be produced. Finally, have a promotion and distribution plan in place that includes the platforms and channels that you will publish on to spread your content and expand your reach. With this strategy in place, you can reach your overall content marketing objectives.
What are the steps to developing a content marketing strategy?
The first step in developing a content marketing strategy is to work on the basics first – defining objectives and audiences, the type of content suitable for your brand, and a distribution plan for the content. Once done, move on to content and keyword research to know what topics people want and improve your rankings on search engine results pages. Focus on content that provides a lot of value to customers and drives traffic to your site. Finally, use analytics to know what is working for you and what not – content that gets the most traffic, social media shares, conversions, and headlines getting the most clicks. Optimize this approach, then rinse and repeat.
Do I need to create new content constantly?
Content marketing is about publishing content that will be relevant and useful to your audience, and if you want to achieve this end, you have to post regularly. The frequency depends on the platform that you are on. Content creation is an ongoing process, and you have to constantly provide new information to stay in the minds of customers when they decide to buy your offers. You can either create new content regularly or refresh existing content that will also be unique. For example, a detailed blog post can be broken up into posts for Facebook or Twitter and still be exclusive to the topic. Hence, the answer to your question is a yes and a no, relatively speaking. 🙂
How often should I post fresh content on my site?
This debate has been going on for years among content marketers. However, most experts believe that blogging two to four times a week optimally increases the traction of your content. In some competitive niches, though, you can blog four to six times a week, while in evergreen niches where information doesn't change frequently, the frequency will be less. For other posts apart from blogs, the number of times will differ. For instance, you can post about 1 to 5 times a day on Facebook in social media, which can more than double if it is Twitter, where updated info is very important. In contrast, an organic Youtube video can last you years and continue to drive engagement. Take your pick.
How important is it to share content on social media?
It is critical to share content on social media simply to take advantage of its almost unlimited reach, scope, and width. Once you post a blog on your website, there is no better way to promote it than posting the link on social media platforms with an introduction. In fact, sharing content on social media should take up more of your time than the original content creation activity, as you want eyeballs to see it and as many as possible. Right?
Is guest blogging/podcasting part of a content marketing strategy?
Yes, guest blogging/podcasting can be an integral part of any content marketing strategy, and both the publisher and the author benefit from it. The publisher can provide quality content to their respective audience while the author can establish the topic and industry authority. Some of the advantages of guest blogging/podcasting in content marketing are instant exposure to targeted traffic, increased social media activity in shares, increased brand awareness, and receive helpful feedback from the blogging/podcasting community. Moreover, many guest post/casting sites require the inclusion of at least one link to their site. This will increase your backlink profile.
Do I need an editorial calendar?
Having an editorial calendar is important as you can keep track of your posts and plan your content marketing strategy effectively without any last-minute stress. However, suppose you have things under control and have a social media manager exclusively working full time. In that case, a detailed editorial calendar is not required, and likely they will have one themselves to track their efforts. Content can be planned out a month in advance after noting the holidays and festivals when unique posts have to be created and/or launches forthcoming in your marketing arsenal.
How important are keywords in content marketing?
Keywords are critical in any content marketing approach as they help attract people searching the Internet for content like yours. Your content will miss out on valuable search traffic without intentionally using keywords and other similar SEO practices. Additionally, keywords define the intent of your content and guide the traffic too. However, even though keywords are important, the goal of content is to educate, inform, and entertain your target audience and keyword stuffing in content should not come in the way, and at this stage is very obvious to any affluent audience you are attracting.
How do I make my content engaging?
A key to furthering your business goals is to create content on your website that is engaging, even riveting, the kind that makes you truly stand apart from the crowd (aka your perceived competition). Ask yourself whether the content connects with people, encourages them to engage, and makes them want to read it and take the next steps. There are several ways that you can generate genuinely engaging content. Use headers and sub-headers that will draw the audiences' attention. Keep the content concise and to the point. Use info/graphics and lists as they are easy to follow. Write with the specific target audience in mind and have a call-to-action button that stands out from the rest of the text. Be consistent in posting so that the audience knows that they can come back regularly for more and are left feeling fulfilled, well, just enough that they feel compelled to come again when you come calling.
How can content marketing make me an industry thought leader?
Not all content can help make you a thought leader in your niche, but most forms of content will assist if you post specific types of content. Try things like an Ultimate Guide and How-To posts, as they allow you to display the full range of your knowledge and skillsets without any restrictions on the number of words. Publishing research, case studies, podcasts, and ebooks/whitepapers is also a great way to prove that you are a thought leader and a person worth listening to. These types of content strategies will definitely establish you as a thought leader in your niche.
Is there a difference between B2C and B2B content marketing?
The most significant difference between B2C and B2B content marketing is the target audience. In a B2C marketing strategy, the focus is on a single customer. The B2B content marketing approach is often required to market to one or more people before the actual decision-makers step in. B2B content marketing is mostly about information that provides valuable information about products and services. B2C content is more straightforward without technicalities, focusing on delivering information simply and entertainingly.
Should I create timely content or evergreen content?
Deciding between timely and evergreen content is a delicate balancing act. Your content should be a mix of the two, as diversity in both types will not only show that you are an industry authority but will also do wonders for your SEO and website traffic. It is important to have timely content so that your audience can know about the latest developments and innovations. But keep up with evergreen content as it attracts traffic in the long run because of established SEO features. The marketing industry standard ratio is 80% evergreen content and 20% timely content. Create both in this ratio.
How can I incorporate BIG content into my content marketing plan?
BIG content is authoritative text and posts like whitepapers, case studies, How-To lists, and Ultimate Guides that help establish you as an authoritative thought leader and someone who will be listened to and be followed closely. Incorporate such content in the form of blog posts on the website and create a buzz on social media by posting and promoting the link. Further, when you post BIG content, people will be encouraged to subscribe to your email list. BIG content can be tweaked and refreshed and posted in parts on various platforms.
Short-form vs. long-form content. Which is better for me?
Neither can be said to be better than the other as each has to be used in specific situations and for particular reasons. Regardless of whether you are writing long-form content for an e-book or short-form content for a web page or email, the factors to be taken into account are the purpose, interests, intent, and education of your audience. Long-form content scores higher when you are writing about high-end products and services, B2B sales, products that need information-based marketing, and more. Short-form content works best when prospective/customers are already committed to buying your products, emails, PPC ads, and the like. Now, take your pick.
How can I create content that converts?
Content marketing is just a cog in the digital marketing wheel that includes SEO, social media marketing, website design, sales funnel architecture, and more and plays a significant role in the conversion process. However, creating content that converts is not a shot in the dark. There are specific strategies to follow in this regard. Find content ideas that have shown reasonable conversion rates even if your competitors have used them (Pro tip: this is often the easiest way to repurpose great themes and get results fast). Next, optimize your content like you would for a landing page with CTAs included. Finally, create headlines that grab your audience's attention. These are must-haves in content designed to convert and skyrocket results.
What are the most common content marketing mistakes?
Using the right type of content is crucial for engaging with your audience, nurturing leads, and pushing your prospective/customers towards a sale. Content has to be created with these basic tenets in mind. Some of the most common content marketing mistakes are not knowing your target audience, not having a clear plan or strategy, not coordinating social media and SEO plans, producing low-quality content or insufficient content, and being overly sales-oriented. Finally, even though testing content formats is very important, many do not, which is critical in content marketing.
How do I get people to read my content?
The starting point to make people read your content is compelling headlines and sub-heads to catch their attention immediately. Ensure that your content has bullet lists that are easy to scan and assimilate. Your audience does not have the time to go through long-winded text. Add links that are relevant and helpful for more information. Highlight the crucial parts of the content so that the reader can scan and pick up the most important information quickly. In short, the reader should get all the information easily in a minimum amount of time.
How do I measure the success of my content marketing and my overall digital marketing efforts?
The success of a digital marketing campaign in general and content marketing in particular ultimately boils down to the number of accelerated conversions created and the amounts understood to grow over time. However, it is not easy to track the source of results necessarily. A blog post might be posted in several places and links marketed through social media platforms and emails. So, at which point did the conversion take place? The blog post on web pages might not be the immediate cause of conversions, but it is important to start the process. To pinpoint the source of conversions, carry out full spectrum (top to bottom) analytics tracking your overall digital marketing strategy (basically anywhere you are, you are subsequently tracking).
Everything Digital Marketing
Digital marketing is not a stand-alone entity and includes email, social media, web-based marketing, and so much more. Get more info here about promoting your brand and connecting with ideal customers using the best of online marketing and other forms of digital communication.
What is digital marketing?
In a nutshell, digital marketing is a strategic approach that utilizes online campaigns to promote goods and services, measure the impact of the efforts on your ideal/audiences, and use this to build an online empire. Typically, this go-to-marketing strategy involves tailored campaigns that are carried out through smartphones, tablets, computers, or other similar devices. Some forms of digital marketing are display and video ads, search engine marketing, social media posts, paid social ads, content marketing, affiliate marketing, email marketing, and website marketing.
What does a digital marketer do?
A digital marketer utilizes all digital channels to reach out to their respective target audiences, promote products and services, and increase brand awareness and visibility. A digital marketer must have the skillsets and the expertise to use a wide range of tools and technologies. These include social media marketing, email marketing, search engine optimization, inbound marketing, and creating PPC ads. Finally, the marketer has to analyze if the marketing plans are adopted to give the desired results and adapt to market changes in real-time with precision-based decision-making.
How does my business benefit from digital marketing?
In the modern digital data-driven business environment, you would be missing out greatly if you do not incorporate digital marketing in your selling efforts, essentially being only an old-school billboard-style marketer. One of the most significant benefits of this approach is reaching out to a global audience and drilling down with laser-targeted precision. Being Internet-based, customers can follow you from any part of the world round the clock. Moreover, digital marketing is very cost-effective, and hence you get a high rate of return on any/all of your marketing investments. Finally, cutting-edge tools help you track and measure your marketing efforts with web analytics, providing detailed information on the success of your campaign and which areas to focus on more.
What is the biggest mistake digital marketers typically make?
While digital marketing is very effective, going off track (with the next best thing or eye-candy approach to try) can cost you dearly in the long run. The biggest mistake often made by digital marketers is missing your target market. True, your business landing page might see a surge in visitors, but marketers should also know whether visitors represent their target market. It is quite possible that the traffic being generated is not the desired audience and is an indication that either the digital advertisements are misplaced and not where they should be, or you cannot communicate optimally with your audience, which is crucial in any digital marketing approach.
How often should I update my website?
There are no fixed benchmarks about how often your website needs updating. Minor updates can be made regularly, even every day if there is a need to change current information. Blog posts might be posted twice to thrice a week, while a major revamp is generally required once every couple of years. Every change should improve the website structure and enhance the user experience. A website that has been static for a long time is less likely to get leads and conversions. Utilizing dynamic content that is specific to segmented audiences ensures that your website's lifeblood will last much longer than static one size fits all websites.
What do I need to know about mobile/media marketing?
Mobile has become a very critical part of any digital marketing campaign strategy. Today, there are more mobile devices (8.7 billion) more than people on Earth (7.1), and marketers need to take advantage of this scenario. Mobile marketing is a digital marketing multi-channel strategy that is focused on reaching the target audience on their electronic devices like smartphones, tablets, and laptops. These channels are websites, email, SMS, MMS, apps, and social media. Mobile/media marketing is great for enhancing brand value and demand for products and services by leveraging mobile devices to connect to customers instantly and in real-time.
What is Inbound Marketing?
Inbound marketing is an approach to creating content of value that should meet the target audience's needs and ensure long-term customer relationships. Inbound marketing is focused on providing the solutions that your customers look for in content form that can come in various types, styles, and lengths. The core of this form of marketing lies in being creative enough to meet customer requirements. The most common forms of inbound marketing content are infographics, blog posts, e-books and white papers, news articles, videos, webinars, and social media. Inbound marketing attracts qualified prospects and builds credibility and trust for your business as they engage you instead of just blasting them with ads.
What is market automation?
Marketing automation is the practice of using software that automates the most mundane and repetitive marketing tasks and takes your most valuable asset, time. The rise of the Internet has revolutionized marketing and sales for B2B and B2C companies to go online to find new sales leads and use websites, social media, and online advertising to channel prospects to web pages using a range of automated tools. Marketing automation software nurtures prospects into paying customers through lead generation, lead nurturing, analytics, segmentation, and more. An optimized market automation tool helps identify the target audience, create the ideal content and auto-trigger the required actions in real-time with where they are at in the relationship pathway.
What is data-driven marketing?
Data-driven marketing is a strategy where brand communication is optimized using customer information. Marketers use the data of your prospective/customers to precisely predict their needs, wants, and future behavior. These insights play a major role in personalizing marketing strategies to get high returns on investments in marketing. When marketers understand how and why customers respond to marketing efforts in a particular manner, it becomes easy to appreciate better how to increase brand loyalty and visibility by offering the target audience an enhanced product/brand experience.
What is performance marketing?
As the term suggests, performance marketing is the marketing process that is based on performance. The desired performance can range from the completed lead, sale, or any other action the customer takes. Performance marketing is a special blend of paid advertising and brand marketing taken together and can even be seen as an affiliate marketing strategy. The payment is made only after the desired action is done. It is a win-win situation for the business as it allows targeting campaigns in a strategic high ROI method based on performance only. The bright spot is that conversions take place before payment is made. Performance marketing is tailor-made for the digital environment because of the tracking tools available.
What is a marketing funnel?
A marketing funnel describes a customer's journey with you, right from the initial stage of introduction to your business to the post-purchasing stage. A marketing funnel analyzes and maps the route taken to the conversion and beyond. It also helps you know what action your business should take to influence your customers at certain stages. Analyzing your funnel can drive more sales and increase loyalty and brand awareness. The biggest benefit of a marketing funnel is that it enables analytics and measurability to know whether you are losing customers to make the necessary course corrections/optimizations in your marketing strategy.
What is conversion rate optimization?
Conversion rate optimization is the process that enables increasing the percentage of users who perform an action that is desired on your website. The desired actions can be purchasing a product, signing up for a service, clicking on a link, or filling out a form. The focus of standard conversion rate optimization is on conversion averages, benchmarks, and percentages based on a numerical approach, but there is a downside too. There is an inclination to look more at the figures and numbers than the individuals from the statistics. The human touch is missing in the conversion rate optimization approach, so as such must be an aspect of measure and not the totality of understanding how things are actually converting.
What is personal branding?
Personal branding is the act of promoting oneself (aka you). It is all about how you do it. You want to show your exclusive combination of skills, personality, and experience to the world. It is like telling a story about yourself, your conduct, behavior, beliefs, and attitudes. Personal branding is done to differentiate yourself from others and make you stand out in a crowd from all the others out there. If you can optimally carry out the process, you will help your business far more than corporate branding, often stale and losing the personal touch. Professionally, your personal brand is the image that you convey to others, thereby giving them a specific impression about you and a way to connect with you more deeply and directly.
What does Google Analytics do for me?
Google Analytics is a web analytics service from Google that tracks and reports website traffic. It is a platform inside the Google brand and includes features that help users identify the patterns and trends on how visitors engage with their website. Some of the cutting-edge features include data collection, visualization, monitoring, reporting, and integration with other applications. Segmentation for analysis of subsets like conversions, data filtering, manipulation and funnel analysis, customized reports for audience behavior, advertising, conversion, and integration with other Google products are also an integral part of Google Analytics. To sum it all up, the bulk of the work of this tool is therefore categorizing data into acquisition, conversions, and behavior for intelligent data collection and utilization in your overarching digital marketing approach.
What should I measure?
Several marketing metrics will help you get a clear picture of the success or otherwise of all of your digital marketing campaigns. The key metric here is the total number of conversions, the visitors to your site that become your customers. You should evaluate whether your visitors respond to your CTAs, like subscribing to a service, downloading a form, or buying something. Reach, and Engagement levels are two must-measure metrics. For example, each channel like Facebook, Twitter, and YouTube has its own digital marketing metrics. But regardless of how each is measured, you must have a keen focus on the two – reach and engagement- like the metrics and the health of your social media profiles.
What is a Call to Action?
Call to Action is a term in digital marketing and a directive-based design that prompts an immediate response or encourages a quick sale. A CTA is a group of words and phrases that is easy to incorporate into any content such as web pages advertising messages and compel an audience to act in the desired way. CTAs are typically written as a command or action phrase like Buy Now or Sign Up and are a button in fonts and colors that make it stand out from the rest of the text.
Is SEO Still Relevant? (Search Engine Optimization)
SEO continues to be as relevant today and will continue to dominate digital marketing in the future too. True, many past strategies are literally now in cold storage, but SEO is constantly evolving and reinventing itself. Let's see how SEO improves tactics and becomes more effective, shall we?
What is SEO?
SEO or Search Engine Optimization is the process that ensures that websites rank high on results pages of search engines from organic or non-paid searches. SEO is a critical component of any digital marketing strategy and focuses on ensuring that search engines recognize your content as the most relevant and authoritative one for a specific search query. This is because Google (or other browsers) as a search engine always aims to provide the best possible and optimized information that enhances the user experience and brand awareness and visibility.
Why is SEO important?
When a prospective customer searches for a topic related to your business, your website should pop up in the first results pages of all search engines. Few people go to the second or tenth page looking for what they want. And this is the importance of SEO for your business. It increases results pages rankings for your business, leading to greater visibility of your brand and increased traffic to your website. SEO also establishes you as an authoritative industry leader, resulting in more brand trust and loyalty.
What is local SEO?
Local SEO is the process where your business is to be discovered by the audience in key areas you might do business, especially if you're a brick and mortar type of business. If you are a small or mid-sized business with a limited area of operation, you certainly need local SEO to increase your brand online as well as offline sales. It is a marketing technique where your online presence is optimized for greater visibility within the local search results. The local SEO strategy is most suited for local businesses, multi-location brands and franchises that want every area of operation to garner good results, and SEO agencies that work with local clients.
What are keywords?
Keywords are topics, phrases, a cluster of words, or ideas, that define what content is all about. In SEO, they have a vital role to play as these are the words called "search queries" that people enter into search engines. If you distill all the content on your pages – text, video, images – into straight words and phrases, those that stand out are your primary keywords. As a website owner or the creator of content, you always want the keywords to be relevant and match what prospective customers are searching for so that they have a good chance of finding your content in the respective search results.
What determines search engine rankings?
There are no standard benchmarks for determining search engine rankings as the algorithms of a powerful search engine like Google keeps changing all the time. You have to keep up with the changes all the time if you want your rankings on Google to climb over time. Well-optimized sites get increased traffic, resulting in more leads and sales. The parameters that determine rankings are high-quality content, mobile responsive websites, user-friendly page experience, page loading speed, internal and external links, and on-page optimization.
How do I get mentioned and linked to other websites?
To be linked to other websites and be worthy of mention, you must have quality content worthy of backlinking to like a blog or website. People want to link or mention because they want to add value to their content by connecting to industry experts in their field. Another way to get mentions apart from good quality content is to share links on social media platforms. Increase your search engine rankings, and the mentions will increase too.
Do Paid Ads (PPC) Really Work? (Pay Per Click)
PPC is a digital marketing channel that businesses utilize for driving traffic and conversions from search engines. Yes, it works, and that too is a very strategy in the right circumstances. Let us show you how to use PPC to land traffic and sales for a new business or ways to grow the online presence of your existing brand.
What is PPC?
PPC is an acronym for Pay-Per-Click. It is a strategy in the sphere of digital marketing where advertisers have to pay a fee every time one of their ads is clicked or viewed. In a nutshell, instead of the other mode of attempting to get visits organically, PPC is a way to buy visits to the site. The most popular form of PPC is search engine advertising. Advertisers have to bid for placing ads in sponsored links of a search engine when someone searches a keyword related to the products and services of a business. Apart from search engines, other channels like Facebook also offer PPC ad models.
What is native advertising?
Native advertising uses paid ads that match the function, look and feel of the media format and the platform they appear. They are typically found in recommended content on a web page or in social media feeds. The difference with display or banner ads is that native ads do not look like ads and blend into the editorial format and flow in which they are placed instead of sticking out like a sore thumb. Native advertising is very effective because they are not ignored like display ads and is not typically filtered out by ad blockers.
What is sponsored content?
Sponsored content is a type of promotional media. Though an advertiser pays for it, it is created and shared by another publisher, influencer, or even another brand. Sponsored content is very effective and engaging when an influencer or company is sponsored that targets the core audience of your business and discusses topics that complement your brand. When done right, a mention of your brand does not seem like invasive advertising but as a natural fit. Sponsored content ranges from articles to videos, infographics, and more.
What is a buyer persona?
A buyer persona is a profile that is representative of your ideal customer. Even though the persona is fictional, it is based on extensive research on the target audience. Buyer personas are created because it will be easy to customize marketing strategies to align with the target audience's needs and solve their specific constraints, issues, or downright problems. Personas typically include customer demographics, behavior patterns, motivations, goals, and factors that drive their buying decisions.