Methodologies, Strategies & Tactics Only Play a Part in this Foundational Funnel Conversion Development Platform for Transforming Your Business into a Next-Level Profit Generating Sales Machine.
Optimize Your Relationship
Funnel & Move into Action!
M.A.P.P.™ out your "How To": Follow a proven marketing blueprint that will activate, amplify, and accelerate activity everywhere you show up online. The FORMULA. It's not just a simple equation or blueprint. It's a scalable solution that delivers results and accelerates growth by crafting and creating the ultimate relationship-building process through aligned funnel mechanics and the strategic architecture to convert your ideal audiences at the heart of your business.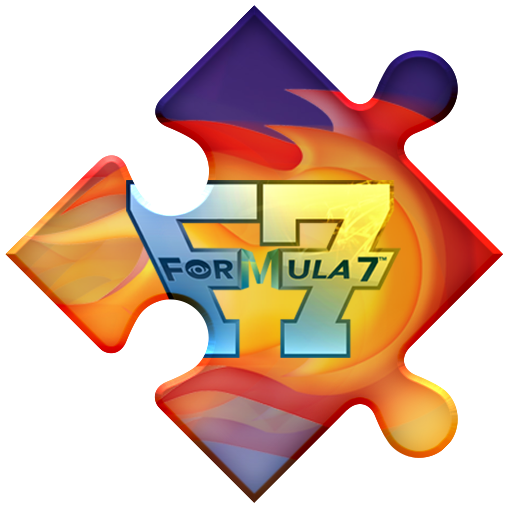 FORMULA7™ is a proven seven-step holistic process for developing a high-converting, high-revenue generating sales funnels that step beyond the "me too" funnels you see out there & into the realm of the extraordinary. We created it specifically for conscientious entrepreneurs who prefer a no-hype, no-nonsense approach to digital marketing & who are not completely comfortable with the sales & marketing process, build out of all the tech & the myriad integrations that naturally come from this level of sophistication. It's also your entry into the high-tech, high-touch realm of online marketing funnel segmentation.
FORMULA7™ redesigns the entire process of building relationships with your audience by re-labeling, defining, explaining, and integrating a tightly woven sales & marketing process from your first potential lead to a highly loyal customer or client. Customer relations is more & more complex these days, and and we've M.A.P.P.'d™ the whole process out for you. You'll see how easy it is to engage, interact, and ascend your audience through the step-by-step relationship building process. It is that powerful!
Once you pivot toward M.A.P.P.ing™ (The Marketing Automation Planning Process), you begin to ensure your long-term scalability and success.
Nothing about FORMULA7™ is difficult to understand. In fact, it's relatively easy and straightforward; however, it does take knowing the right things to say and do in the right sequence in order to have a successful system.
That's why it's a FORMULA… 
What is the CORE essence of successful marketing for entrepreneurs? Pure engagement.
To be successful, engage your audience fully and reach them where they are in their internal zones, so to speak (the hemispheres of their minds), you offer compelling, entertaining, (and ultimately re/entraining) relevant content that drives your audience because they trust you, they like you, and desire more from you.
It's almost that simple; however, it's not easy to implement if you're a singular business or sales unit with a small team not actively engaged with the entirety of the online marketing or technological shifts that happen daily.
Our sole aim is for you to engage your success with this revolutionary M.A.P.P.ing™ technique and achieve what most do not even consider is possible in your marketplace, the inneffable!
After constant innovation & over 15-years of strategizing with clients in hundreds of real-world simulations, we have completed the perfect framework that will revolutionize the way you deliver on any campaign.
Sometimes the toughest questions in life seem unsolvable, but then you find the ultimate solution & it's like finding a needle in a haystack. 3D Micro-M.A.P.P.ing™ (not a 2D wireframe or mindmap) has helped hundreds of our clients find their ideal solution tailor made for them.
This strategy is the one. Results are astounding, skyrocketing across the board. 🚀
We have PROOF POSITIVE that our distinct method works for purpose-driven digital marketers in any niche who have teams and audiences both large and small. So we KNOW that with this foundational blueprint you can analyze, plan, and build a top-of-the-line relationship funnel platform & sales system.
You are at the ONE place where future funnels & fascinating fortunes are M.A.P.P.'d™ out in exquisite intricate detail!
Since we meet you right where you are right now, you'll feel secure in the knowledge that your next steps engage the appropriate tools at the right time to accelerate your progress.
M.A.P.P.'s™ are utilized for epic things like,
📌  Product launches & reverse engineering 
📌  Storyboarding complex marketing campaigns
📌  Structuring & monetizing multi-faceted ideas & programs
📌  Systemizing business (processes, technologies & daily workflow)
📌  Utilize as an all-in-one tracking dashboard to monitor all the interconnected complexities that run an online business
There are countless ways to maximize this approach. The sky's the limit with this strategy!
We've designed hundreds of different templates for any business situation, ready to go when you need them.
You require a heavy focus on high performance from streamlining to scale (and all the automating, integrating & accelerations inside). You require a high-powered solution to take you to the next level.