Engage the Intelligent Web with Access to the Ever-Evolving Wisdom of Online Marketing, Technology & Strategies to Guide You for Many Years to Come.
Why join the Intelligent Web Academy?
At enfusionize™, we created the Intelligent Web training platform to support and develop our understanding of digital marketing and to educate our clients as we continually expand our view of what an intelligent well refined (and conversion-friendly) presence is and can be. What better way to remind us that ongoing learning is a high priority and one of our salient values, and what better mechanism to develop to invite our clients and fellow Entrepreneurs to learn more about the enigmatic, ever-changing, intensely creative world of the Internet.
In the Intelligent Web Academy (our virtual learning environment), we have all the resources, tools, classes, and online programs necessary to support your growing business. Our team of experts, whose interests range from spiritual, psychology, and neuroscience to strategic digital marketing, technology applications, and software development, curate the content. It's a wide gamut!
At the center of the Intelligent Web Academy logo is a subtle 3D cube that embellishes an 'e', which represents the human ability to process information by learning in a multidimensional environment. The 'e' also represents the inner game and path we must take and adhere to in order to attain our goals. This can also be seen to represent the full spectrum of ideas and possibilities that can take us to new places of understanding and new places in business. Your business…
The Intelligent Web Academy™, as a concept, evolved as we continued to design and develop online end-to-end marketing platforms and full scale product launches, giving us complete understanding of the entire integrative and interconnected chain of online marketing. It is the articulation of the key elements that MUST be present in a cohesive web presence, campaign rollout, as well as the environmental factors that are required in order that all aspects of your business can develop and flourish.
We live by the ethos, "If you don't know about something, learn about it."
At the heart of the Intelligent Web™ life cycle for your business is your Core Soul Message (Navigate to the wheel below). This is your big "Why." Why are you in business? Why are you passionate about it? Why are you here?
This diagram is a wheel of concentric circles around this central core. The surrounding elements sequence in a clockwise direction. Around the periphery are our defined Forms of Web Intelligence™. Each has its own realm of importance, and each has its own unique place, like a designated docking station, in connection with the evolution of your business.
As you look at the integrated whole, understand that each unit is a feature unto itself that can be addressed independently but is always to be recognized in context by its position and location in connection with the whole. And every piece, part, and section connects to the Core Soul Message either directly or indirectly.
The core message of your business can be broken down into five key areas: Vision, Passion, Meaning, Accountability, Consciousness (the trust, value, truth, authenticity of you and your Brand's Promise).
Moving farther out, the thin ring with 8 segments reflects the stages of development, not just of your business, and projects the evolution of ideas and plans and how those get introduced to the outside world. Drawing an analogy from the natural world, we have defined the stages as Inception, Cultivating, Reaping, and Sharing.
The Inception stage is the genesis of an idea/product/initiative that emerges from your vision. It must have magnetic power and the force of attraction in the marketplace; this idea is made manifest in the world via great branding (design and messaging) and a well-articulated website.
Cultivating that idea/product/campaign has to do with the process of coming to a deeper understanding of what it is you are offering. You cultivate by sifting and sorting, feeding and nurturing, and finding the right blend of words, images, thoughts, etc. that have the power to bring about expansion and growth. Along with this comes the plans, the content, the formats, and the processes you utilize to serve as well as inspire people to notice and take action. This piece is as much about positioning as sifting. The outcome (which heralds the next phase, Reaping) is reactions like: "Hmm, this looks really interesting" and "I really like that" and "I just have to have that." Cultivation requires skills like providing the right information at the right time (influencing!) and the art of conversion.
Reaping goes hand in hand with sharing the goodness of what you have created. When it's harvest season, a spirit of abundance and fulfillment typically abounds. In your business, this stage reflects the marketplace's purchase of and satisfaction with your product or service. This is reflected in the feedback you receive, number of sales, Social Media postings, number of Likes, and any other indicator of reaction.
In tandem, spreading this into the marketplace and reaching the right audience naturally yields customers and clients who are so happy they are apt to return to you for more, and in the best of all worlds, they will become your ambassadors and champions by referring you to others—the word-of-mouth factor. The dynamic here is about sharing the abundance to yield greater and greater results and reaping for years to come. And all great successes create the impetus for new creation.
The outermost ring signifies the action/outcome points that connect your Core Soul Message to the ongoing intentions and actions of your conscious business, how it interoperates with your personal holistic blueprint and becomes an agent for change in the world around you.
Hover over each cycle to learn more about each form of Web Intelligence!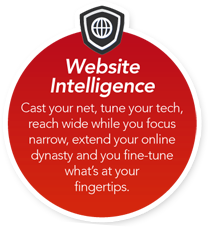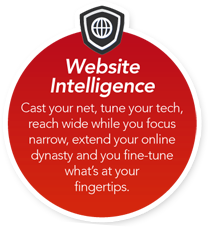 After constant innovation & over 15-years of strategizing with clients in hundreds of real-world simulations, we have completed the perfect framework that will revolutionize the way you deliver on any campaign.
Sometimes the toughest questions in life seem unsolvable, but then you find the ultimate solution & it's like finding a needle in a haystack. 3D Micro-M.A.P.P.ing™ (not a 2D wireframe or mindmap) has helped hundreds of our clients find their ideal solution tailor made for them.
This strategy is the one. Results are astounding, skyrocketing across the board. 🚀
We have PROOF POSITIVE that our distinct method works for purpose-driven digital marketers in any niche who have teams and audiences both large and small. So we KNOW that with this foundational blueprint you can analyze, plan, and build a top-of-the-line relationship funnel platform & sales system.
You are at the ONE place where future funnels & fascinating fortunes are M.A.P.P.'d™ out in exquisite intricate detail!
Since we meet you right where you are right now, you'll feel secure in the knowledge that your next steps engage the appropriate tools at the right time to accelerate your progress.
M.A.P.P.'s™ are utilized for epic things like,
📌  Product launches & reverse engineering 
📌  Storyboarding complex marketing campaigns
📌  Structuring & monetizing multi-faceted ideas & programs
📌  Systemizing business (processes, technologies & daily workflow)
📌  Utilize as an all-in-one tracking dashboard to monitor all the interconnected complexities that run an online business
There are countless ways to maximize this approach. The sky's the limit with this strategy!
We've designed hundreds of different templates for any business situation, ready to go when you need them.
You require a heavy focus on high performance from streamlining to scale (and all the automating, integrating & accelerations inside). You require a high-powered solution to take you to the next level.