We all see the presence of Social Media. This is mainly due to the fact that having a Facebook page, Twitter handle, YouTube account, or blog is almost essential. So basically, the presence of Social Media is seen through Social Media. The outcome of Social Media is what we actually see all the time in the real world.
But where are all these companies really hiding?
Where are the cubicles of Yahoo, Google, and that long list of Social Media sites that we admittedly seem to stalk?
What would happen if all of these companies got together in the same room?
Well, it happened last week at the Republican National Convention (RNC).
I went to the convention as a student of High Point University, while working alongside FOX News where I received a press credential which allowed me entrance to the media as well as the Forum building. During my time at the RNC, I gained a lot of knowledge and opinions on the media. I am here to share my experience with you.
When I first heard that I was attending the RNC, I literally asked myself Wait, who is running for president? Embarrassing, right? Little did I know that the convention had less to do with politics than it had to do with marketing and media.
As a walked through the media building, I immediately realized that Google had a huge presence. They had a whole headquarters where accessibility to outlets and technology were infinite (not to mention free coffee). Everyone had iPads and iPhones. Apple had clearly won the technology battle. Sorry HP but MacBooks took first place.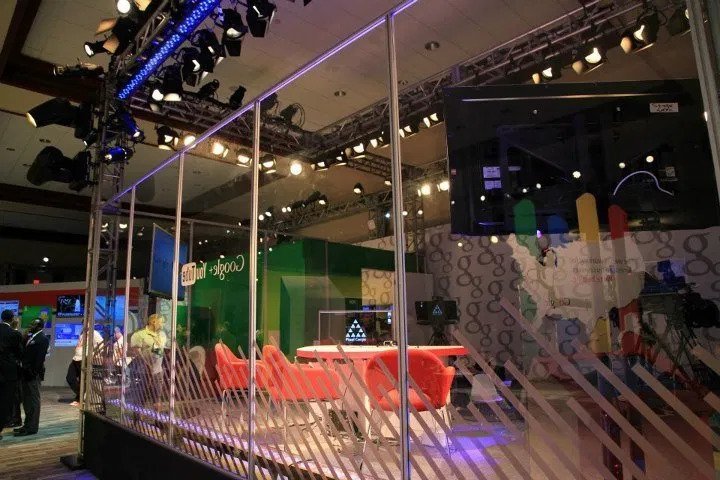 Walking further into the media building, there was a huge set of double doors that led to a multitude of companies. I am talking Facebook, Twitter, The Huffington Post, The NY Times, and more. These companies were all hard at work—constantly editing, taping, typing, tweeting—you name it. The Twitter booth was where I learned the most information. Here's an insider tip: use hashtags and use hashtags that are worldwide trending. It doesn't hurt to have hashtags intertwined with your Twitter handle on your Twitter profile description.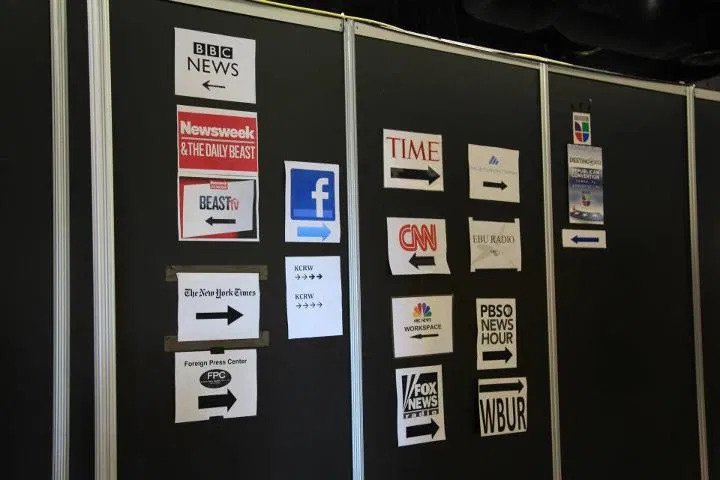 The point that I would like the audience of this blog post to get is not just that the political conventions are incredible opportunities that are heavily influenced by media. While you are tweeting on your personal handle of what you ate for breakfast this morning, there is a team of professionals tweeting to make #GOP2012 to trend, upkeeping their sites, advertising their campaigns, starting up their businesses, and literally living their lives on these Social Media sites/news. While it may be hard to grasp the true importance of Social Media, it became clear to me at the Republican National Convention. This is the new form of advertisement. You NEED to have a presence on these sites. I will now proceed to bold the last s in sites. All of Social Media is intertwined to create the strongest form of advertisement and accessibility to knowledge. Even though YouTube is its own Social Media site, you can bet it has its own Twitter handle, Facebook profile, and Pinterest account. Who better to learn advertisement from than all of the Social Media companies? It is time to get your company rolling. If your business does not have a presence on these sites, then you are doing something wrong.
Photo Credit: Molly O'Keeffe