When it comes to business data, the lifeblood of your online presence, dealing with the critical indicators of business performance is your job.  But how to know what to address first?  How to adjust your low click-through rates, or improve conversion rates on your sales page?  We can tell you right now, some of this is science, and some of this is art — and metrics will always be your guide to what works and what doesn't.
So, if you're one of those people who never did well in math and didn't like statistics, analytics is not likely to be your favorite place to play.  Except that it's important to learn how to use business data to your advantage and to advance your business. Here's an overview of what we do.
Analytics Intelligence is one of The 10+ Forms of Web Intelligence™ that enfusionize™ applies when addressing and examining what is going on in your business.  enfusionize™ will  pick apart all your relevant data, find what is working, where people are dropping off, where they are spending time, and from there develop strategies to improve the metrics that will improve your sales, your customer relationships and your loyalty factor.
If your opt-in rate — the number of people who opt in or click-to-get something divided by the total number of site visitors in any fixed time period — is really low (below 5%), or if your visitors are not staying very long on your site, enfusionize™ will look at what is happening behind the scenes to see exactly where you are losing attention.  
Sometimes, just tweaking headlines can make a significant difference in visitor behavior.  Similarly, changing the language on your opt-in button, or adding a short video can make mind-boggling differences (or not) in your page performance, as can adding images. We know this to be true. That's why we employ several different tools to determine what is right and not-so-right about your online presence.
Then, after carefully analyzing your data, enfusionize™ will provide you with key indicators you need to be tracking in order to make better-educated, more effective business decisions going forward.
Your end goal is to change the "browsers" into "buyers." Does your website present your offers, services and your promise in ways that encourage your ideal clients to take action?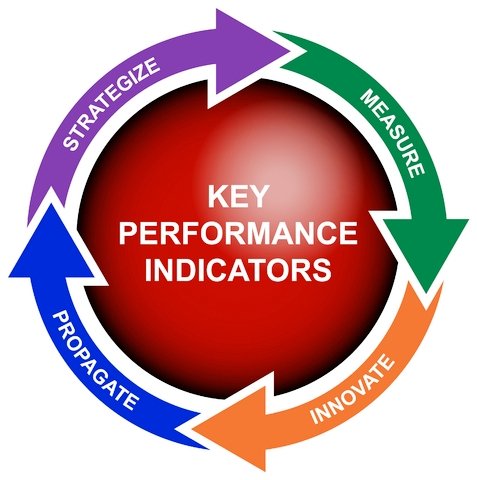 Some of our services connected to analytics:
A/B split test package for web/funnel pages
Why do you need this? A/B split testing allows enfusionize™ to look at where your clients are within your website. Are they staying on your home page? Are they clicking to variations of the home page? Are they following a logical sequence that will lead them to your Calls-To-Action?  What is happening along your critical relationship pathways?
This type of testing can even tell you the times and days that launching a campaign will be most beneficial. They say "Timing is everything," and in business this particularly relevant.
To achieve growth, a company must have clearly defined goals. You can't just hope for "more." If you don't establish specific numbers to be reached by specific dates, you could become complacent with any amount of growth. "Hey, it's better than last month" doesn't cut it in business.
Like the dashboard in your car, your business dashboard gives you an at-a-glance report on performance indicators like click-throughs, overall visitors, number of sales, average customer value, and on and on. We build custom dashboards for streamlined analytics reports to get you the particular information you'll want to see, all the time, at any time.  
It seems in this day and age of instant information, people do not want to wait for answers; therefore, your business must be able to answer queries as quickly as possible. Potential clients will not convert if they feel you are "dragging your feet," "too slow to respond," "low prioritizing  important issues."
And this speed is not just important when you are initially trying to gain new clients; this is an ongoing priority and can be a relentless job. enfusionize™ shows you how to continually monitor problems within your response system so all clients feel important and well taken care of at all times.
A great business sticks with what works, but it also finds what isn't working and reconfigures it so it to open a new pathway for positive outcomes.  enfusionize™ will help you re-envision, reapply, and re-engage for success.  
Our final step in Analytics Intelligence  is to brainstorm with you for future services and/or products. You should always be looking ahead, and enfusionize™ supplies the proper "eyewear" to assist you in seeing into your company's future.
Please visit https://www.enfusionize.com/web-intelligent/analytics-intelligence/ to learn more about Analytics Intelligence.  Make an easy, purposeful decision today: Contact enfusionize™ about your metrics.
Let's take a long walk down our "business buffet." Like a real buffet that has so many options and is usually not too expensive, the business buffet is full of data, information, and metrics related to your business and it doesn't cost much to obtain.  

To work with all this appropriately is the function of Analytics Intelligence. Like real buffets where it's not expected that you put every single item on your plate, the business buffet provides a plethora of data, but not all of it needs to be selected.  Not all of it need take up your time and attention.
Our buffet analogy ends when it comes to picking and choosing which bits and bytes to select vs. real tidbits and temptations to put on your plate. At a real buffet, you simply choose what you want (that's half the fun). Though you may not want to. No passing things over just because they aren't so appealing.