With social media, there are an infinite number of ways to get yourself into trouble. From what you say and who you say it to, to what you put out there on a privacy setting when private it is not — you can easily leave yourself vulnerable to judgement and condemnation by others. Here's a classic example: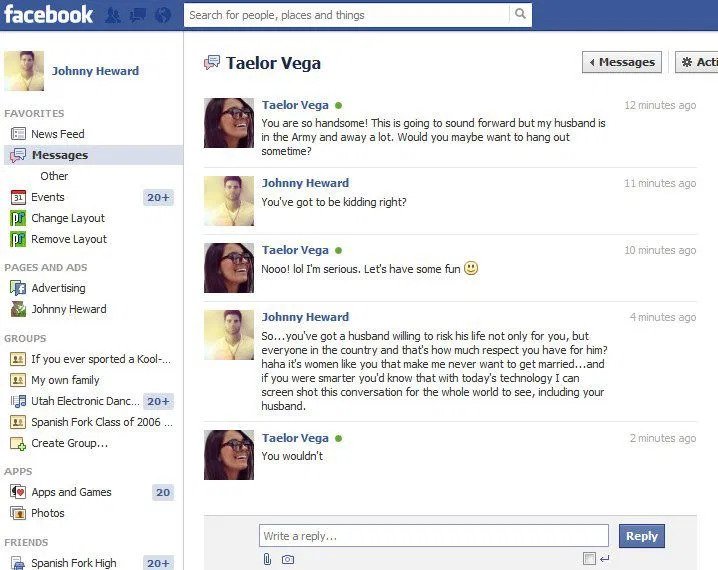 Okay, so this is a pretty extreme example of a social faux pas, but there are plenty of errors that businesses make on social media sites. The manner, attitude, point of view and tone a business adopts is of utmost importance to its client/customer relationship. enfusionize™ pays close attention to brand voice and presence so mis-guided choices like this do not get made.
And a note to everyone involved on any Social Media sites: Be careful what you put out there for others to see. Privacy settings are not always as private as you make think!